Be nourished.
Cancer Lunation Cycle July 4 – August 2, 2016
This New Moon in Cancer begins a 29.6-day cycle focused on emotions; giving you the opportunity to assess your feelings, especially as they relate to your heritage, home and family.
This is the cycle for setting your house in order. Use this time to develop a deeper understanding of what you need to feel secure. Call on your inner caregiver to help nurture your growth.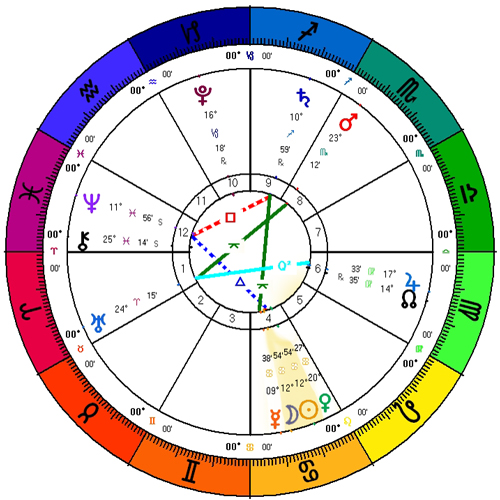 Chart for the New Moon in Cancer July 4, 2016
Read our full analysis of the aspects and suggestions for getting the most out of this month at Zodiac Arts New Moon News, where you'll find more information about the Cancer lunation cycle, including links to timely off-site articles by other astrology writers.